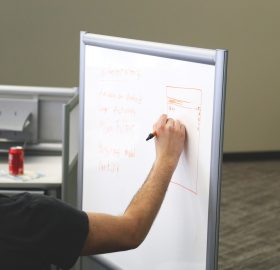 Canada's Start-up Visa Program is designed to attract immigrant entrepreneurs with the skills and potential to build businesses in Canada that are innovative, can create jobs for Canadians and can compete on a global scale.
To be eligible for the Start-up Visa Program, you must have a qualifying business, get a letter of support from a designated organization, meet the language requirements and bring enough money to settle.
Your business idea or venture must get the support of one or more of the designated organizations listed below to apply for the Start-up Visa Program:
Venture capital funds
Angel investor groups
Business incubators
Designated organizations are business groups that are approved to invest in or support possible start-ups through the Start-up Visa Program. These organizations choose which business proposals to review and each organization has its own intake process for proposals and criteria used to assess them. If an organization decides to review your business idea, it'll assess the potential of your proposal and whether or not it'll succeed.
If you reach an agreement with a designated organization, it'll give you a Letter of Support.
The Government of Canada does not give financial support to new start-up visa immigrants, so you will need to bring enough money to settle. When you apply, you'll need to give proof that you have the money to support yourself and your dependants after you arrive in Canada. You can't borrow this money from another person. The amount of money you need depends on how many family members will be coming with you.
The Start-up Visa Program is a pathway to permanent residency. If your business fails, it doesn't affect your permanent resident status. The Canadian Government recognizes that not every business will succeed and this program is designed so that the risk is shared between the public and private sector.
If you believe this program may be right for you, contact one of our RCICs to get your application started.