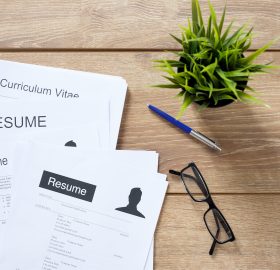 It's time to kick-off your Canadian job search and you need to update your resume for success. There are several basic resume types you can use to apply for job openings; a chronological, functional or hybrid. Each type has its own benefits, so how do you decide which is best? Here we will explain each type to help you make this decision and get started on your resume writing process.
Chronological Resume
This format is based on your professional timeline and is organized by the positions you have held listed from the most recent position to the oldest. Under each position listed, you would include the duties you performed as well as any major accomplishments that occurred while you were in each position. A chronological resume is great for someone who has had a career in a single field and is looking to get a position in the same field.
Functional Resume
This format is skill-based. It is organized by skills that you gained in your previous work relevant to the position you are currently applying for. Functional is best if you recently graduated, have any major time gaps in employment, or are changing careers.
Hybrid (Combination) Resume
This format is a combination of chronological and functional. The chronological is maintained, but this format highlights skills and accomplishments just as much as it highlights professional experience.
Now, with the knowledge you have gained you are ready to choose the best resume type for the job opening and your experience, skills, and achievements!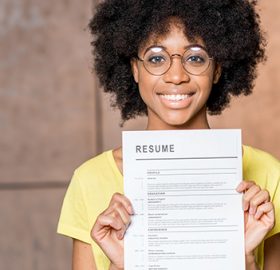 You might be wondering why, after sending so many resumes, you have not received a ton of responses yet. As a new immigrant to Canada there are a number of potential differences between the way you are used to writing a resume and the Canadian expectations. Learn these Canadian resume tips to strengthen your job search and improve upon your most important marketing tool in the interview process.
Keep it short and concise. In Canada, most people have a resume that is a maximum of two pages long. Keep it to one page if are a recent graduate or do not have a lot of experience.
Include your contact information for the potential employer to reach you. Provide information such as a phone number, email address and mailing address. Don't attach a photo or any personal information including gender, marital status, or religion.
Change your resume for each job you apply for. It is important to only include skills and experience relevant to the position such as the proper name of previous companies, where the business was located, and the title of the job that you had and a brief description of the position. Also, include any volunteer work you have done. Do not include personal interest and hobbies unless they are relevant to the position
Ensure your resume format style is consistent. You should avoid long paragraphs and small fonts, 12 point font is standard. Use an easily readable font and make sure that only one font is used throughout. Ensure your resume format style is consistent.
Have an up-to-date online resume. LinkedIn is a professional online platform that is frequently used in Canada for networking and the job search process. Many employers' look-up job applicants on LinkedIn as well as other social media sites like Facebook and Twitter so make sure they are up-to-date and match the professional image you would like to portray.
Finally, it is always a good idea to have your resume proofread by another person who is fluent in the language for typos, proper grammar, and completeness.
Once you apply these tips, you can start to focus on the interview preparation process. Happy job hunting!