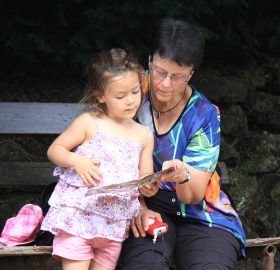 The Family Class Sponsorship Program aids in reuniting families by enabling adult permanent residents or citizens to sponsor a relative for immigration to Canada. The Canadian government offers a number of ways to allow Canadian citizens and permanent residents to bring their loved ones from abroad to Canada under its Family Class Sponsorship.
The available sponsorship programs include:
Spouse or common-law sponsorship
Dependent children sponsorship
Parent or Grandparent sponsorship
Relative sponsorship
Your relatives can live, study and work in Canada if they become permanent residents of Canada. You can sponsor certain relatives to come to Canada if you're at least 18 years old and a:
Canadian citizen or
person registered in Canada as an Indian under the Canadian Indian Act or
permanent resident of Canada
By undertaking to support sponsored members of the family class, the sponsor promises that, for a specified duration, they will provide for the basic needs of their family members so they do not have to rely on social assistance.
Sponsorship applications involving spouses, common-law or conjugal partners, and dependent children are given priority.
Sponsorship applications involving adopted children, children to be adopted and orphans are also given priority, as they often involve minors without parental care. See more Adoptions (PDF, 474 KB).
There are no processing priorities for other members of the family class.
Contact us to learn more about the requirements of each sponsorship program and begin your application process.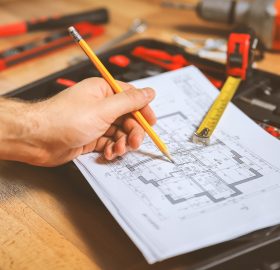 The Federal Skilled Worker (FSW) program is a part of the Express Entry process. This program is an immigration option for people who are selected to come to Canada because of their work experience and skills.
Skilled workers are chosen as permanent residents based on their education, work experience, knowledge of English and/or French, and other factors. These things often help them succeed in Canada.
This program has minimum requirements for skilled work experience, language ability, and education. You must meet all the minimum requirements to be eligible.
Work Experience Requirements
To immigrate to Canada under the Skilled Worker program, your work experience must be either Skill Type 0, Skill Level A or Skill Level B on the Canadian National Occupational Classification (NOC).
Your work experience must be paid, full-time (30 hours per week) or the equivalent hours part-time. You must have had that work experience during the last 10 years.
These limits do not apply if you have a permanent job offer.
Proof of Funds
You must show that you have enough money for you and your family to settle in Canada unless you are currently able to legally work in Canada or have a valid job offer from an employer in Canada.
How much money you'll need to support your family depends on the size of your family. To calculate the size of your family you must include
yourself
your spouse or partner
your dependent children
your spouse's dependent children
If you believe you are interested in the Federal Skilled Worker program, contact us today!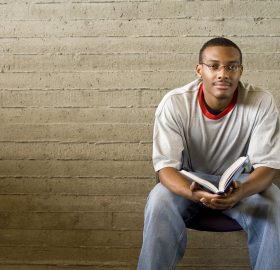 Are you an international student who is about to complete your post-secondary education in Canada? Do you wish to stay in Canada after you graduate and obtain Canadian work experience? Then the Post-Graduation Work Permit program (PGWPP) may be what you're looking for.
To work in Canada after you graduate, you need a work permit. The PGWPP allows students who have graduated from eligible Canadian designated learning institutions to obtain an open work permit and gain valuable Canadian work experience. An advantage of this program is that the work experience you gain may help you qualify for permanent residence.
How Long Will My Permit Be?
The duration of your post-graduation work permit (PGWP) will depend on the length of your study program. If your educational program was between eight months to two years, your PGWP may be valid for up to the same length as your study program. Alternatively, if the education program you completed was two or more years, then your PGWP may be issued for 3 years. If you complete more than one eligible program, you may be able to get a PGWP that combines the length of each program.
Programs that run for less then eight months are not eligible for the PGWPP. You also can't get a PGWP if you already had one after completing an earlier program of study.
Am I Eligible?
On February 14, 2019, the Government of Canada extended the time to apply from 90 to 180 days, six months, after your designated learning institution issues your final marks confirming that the requirements to complete the program of study have been met.
You must also have maintained full-time status as a student in Canada during each semester of your study program (except your final semester, which can be part-time, or if you took a leave from studies) to be eligible.
Special cases:
If you're in any of these groups, there are unique requirements to be aware of that may influence your eligibility.
Accelerated programs
Distance learning
Leave from studies
Transfers between schools
Canadian study programs with an overseas component
Flight school graduates
What Happens if I Don't Qualify?
If you're not eligible for a PGWP, you may still be able to work in Canada after you graduate. Contact us to have one of our Regulated Canadian Immigration Consultants help you determine the best program for your situation.