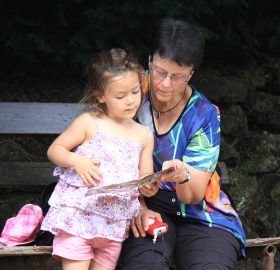 The Family Class Sponsorship Program aids in reuniting families by enabling adult permanent residents or citizens to sponsor a relative for immigration to Canada. The Canadian government offers a number of ways to allow Canadian citizens and permanent residents to bring their loved ones from abroad to Canada under its Family Class Sponsorship.
The available sponsorship programs include:
Spouse or common-law sponsorship
Dependent children sponsorship
Parent or Grandparent sponsorship
Relative sponsorship
Your relatives can live, study and work in Canada if they become permanent residents of Canada. You can sponsor certain relatives to come to Canada if you're at least 18 years old and a:
Canadian citizen or
person registered in Canada as an Indian under the Canadian Indian Act or
permanent resident of Canada
By undertaking to support sponsored members of the family class, the sponsor promises that, for a specified duration, they will provide for the basic needs of their family members so they do not have to rely on social assistance.
Sponsorship applications involving spouses, common-law or conjugal partners, and dependent children are given priority.
Sponsorship applications involving adopted children, children to be adopted and orphans are also given priority, as they often involve minors without parental care. See more Adoptions (PDF, 474 KB).
There are no processing priorities for other members of the family class.
Contact us to learn more about the requirements of each sponsorship program and begin your application process.