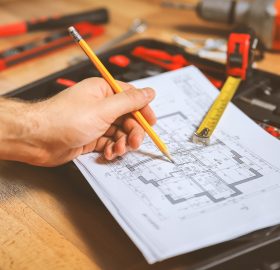 The Federal Skilled Worker (FSW) program is a part of the Express Entry process. This program is an immigration option for people who are selected to come to Canada because of their work experience and skills.
Skilled workers are chosen as permanent residents based on their education, work experience, knowledge of English and/or French, and other factors. These things often help them succeed in Canada.
This program has minimum requirements for skilled work experience, language ability, and education. You must meet all the minimum requirements to be eligible.
Work Experience Requirements
To immigrate to Canada under the Skilled Worker program, your work experience must be either Skill Type 0, Skill Level A or Skill Level B on the Canadian National Occupational Classification (NOC).
Your work experience must be paid, full-time (30 hours per week) or the equivalent hours part-time. You must have had that work experience during the last 10 years.
These limits do not apply if you have a permanent job offer.
Proof of Funds
You must show that you have enough money for you and your family to settle in Canada unless you are currently able to legally work in Canada or have a valid job offer from an employer in Canada.
How much money you'll need to support your family depends on the size of your family. To calculate the size of your family you must include
yourself
your spouse or partner
your dependent children
your spouse's dependent children
If you believe you are interested in the Federal Skilled Worker program, contact us today!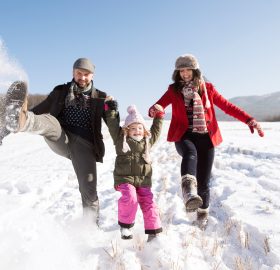 Your first Canadian winter can be a shock, with the fluctuating temperatures, cold winds, and falling snow. Canada gets cold and dry in the winter months; not -5°C cold, but -30°C cold. So, how do you prepare for that and ensure you make the most of the season?
Go in prepared with these five tips for thriving in the Canadian winters.
Warm Outerwear
Not all cold-weather gear is created equal. Whether you will be trekking through the backcountry, or taking on snow-covered city streets, winter can be brutal. That is why your winter coat, whatever the style, whatever the purpose, has to keep you warm. Look for a jacket that is water-resistant at a minimum, ideally waterproof, and rated for temperatures as low as -20°C. Longer cuts help to keep your backside warm when you are moving about and can keep the crisp winds from making their way in.
You will also want to find yourself a pair of waterproof, fleece-lined winter gloves, a fleece-lined toque and a thick scarf to help keep the cold off of your skin.
Proper Footwear
Although snow can be beautiful to look at, it can also be wet, slippery and icy. It is very common for people to slip on ice while walking, especially without appropriate footwear, so make sure you invest in a good pair of boots. You should look for insulated, waterproof boots with higher tops and a sole that has enough tread to prevent slips and falls.
Stay Hydrated
Drinking plenty of water not only helps you stay hydrated, it also helps regulate body temperature and is essential to the function of cells, tissues and organs. Drinking warm liquids such as tea, cider, hot chocolate or coffee will help to keep you warm on chilly days. Drinking water and teas can also give your immune system a boost to keep those unwanted illnesses at bay.
Vitamin D Supplementation
In Canada, limited sun exposure means your body can't produce vitamin D from November through April. For newcomers transitioning from a warmer, sunny climate, this is a major transition for your body to handle. Vitamin D regulates or influences over 200 genes in your body, playing an important role in overall health. Keep your body happy and the "bugs" away by supplementing with Vitamin D3 this winter season.
Moisturize
The cold winds of the Canadian winter sap your skin of its natural moisture which can cause your skin to dry and crack, or your lips to become chapped. In some cases, it can be painful but is easily avoidable with lip chap and skin creams.
Winter Tires
If you plan to drive, it's very important to be aware of the weather conditions and have your car prepared for them. In the thick of winter, Canadian roads can be icy and flurries can lead to poor visibility. Winter tires can help to give you better traction on the roads during this weather while slowing down and being aware of your surroundings can help you reach your destination safely.
These are a few tips to get you started off on the right foot, but you can continue to make this an amazing winter by further educating yourself on the things to be aware of with the cold weather and getting outside to enjoy the beauty and fun of the colder season.