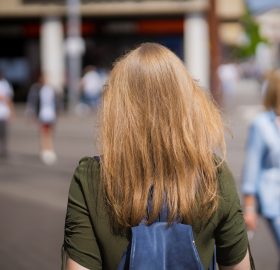 Being and international student in a new country, such a Canada, can be challenging and really exciting at the same time. There are a number of things you should be prepared for before you make your big move. Here are some tips for you on what to prepare before you travel.
Make sure you have all your essential documents in place such as:
A valid passport.
A valid Canadian Temporary Resident Visa (if applicable).
A letter of introduction issued by the Canadian Visa Office that approved your Study Permit application. Submit this letter to a Canadian Immigration Officer when you arrive at the border to obtain your actual Study Permit.
The original Letter of Acceptance from your Canadian University.
Proof of funds available for your stay in Canada (money transfer, letter of credit, scholarship letter, or other proof).
Marriage Certificate and/or proof of common-law status (if applicable).
Any other documents recommended by the Canadian Visa Office where you applied for your Study Permit.
Make sure that you carry all these documents with you. Don't put these important documents in your checked luggage, and be prepared to show them to any Canadian immigration officer at the border.
Other Documents you will likely want to bring include:
A list of any items that you are sending separately or which you do not clear through customs when you arrive. Have the list stamped by immigration, if possible.
Medical and immunization (vaccination) records, translated if possible.
Medical insurance policy (if applicable).
Driver's license or International Driver's license, and driving insurance records if you plan to drive in Canada.
A list of important phone numbers.
Personal items to bring with you:
Medications you may need for the first few months.
Medical prescriptions.
Credit card.
Relevant documents from your previous school (e.g. transcripts, awards, or any other certificates).
A mobile phone that can be used in Canada. It reduces the cost of your phone plan if you bring your own device.
Clothing for the different seasons (when you reach Canada you can buy more appropriate clothes for winter).
Anything memorable such as family pictures, native food, etc. to help you feel more comfortable as you settle in.
By coming prepared you can enjoy this new and exciting experience without worry.
Welcome to Canada! We hope you enjoy your new home.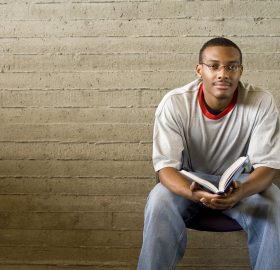 Are you an international student who is about to complete your post-secondary education in Canada? Do you wish to stay in Canada after you graduate and obtain Canadian work experience? Then the Post-Graduation Work Permit program (PGWPP) may be what you're looking for.
To work in Canada after you graduate, you need a work permit. The PGWPP allows students who have graduated from eligible Canadian designated learning institutions to obtain an open work permit and gain valuable Canadian work experience. An advantage of this program is that the work experience you gain may help you qualify for permanent residence.
How Long Will My Permit Be?
The duration of your post-graduation work permit (PGWP) will depend on the length of your study program. If your educational program was between eight months to two years, your PGWP may be valid for up to the same length as your study program. Alternatively, if the education program you completed was two or more years, then your PGWP may be issued for 3 years. If you complete more than one eligible program, you may be able to get a PGWP that combines the length of each program.
Programs that run for less then eight months are not eligible for the PGWPP. You also can't get a PGWP if you already had one after completing an earlier program of study.
Am I Eligible?
On February 14, 2019, the Government of Canada extended the time to apply from 90 to 180 days, six months, after your designated learning institution issues your final marks confirming that the requirements to complete the program of study have been met.
You must also have maintained full-time status as a student in Canada during each semester of your study program (except your final semester, which can be part-time, or if you took a leave from studies) to be eligible.
Special cases:
If you're in any of these groups, there are unique requirements to be aware of that may influence your eligibility.
Accelerated programs
Distance learning
Leave from studies
Transfers between schools
Canadian study programs with an overseas component
Flight school graduates
What Happens if I Don't Qualify?
If you're not eligible for a PGWP, you may still be able to work in Canada after you graduate. Contact us to have one of our Regulated Canadian Immigration Consultants help you determine the best program for your situation.