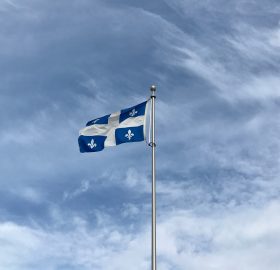 Quebec has a special agreement on immigration with the Government of Canada. The province has its own rules for choosing immigrants who will adapt well to living there. Each year, Quebec selects thousands of immigrant workers whose skills, in addition to other factors, facilitate their job integration.
To immigrate to Canada as a Quebec-selected skilled worker, you must apply in the following 2 stages.
First, you must apply to the Government of Quebec for a Quebec Selection Certificate (Certificat de sélection du Québec [CSQ]). The Province of Quebec will assess you, using its own rules and if you are selected, you will receive a certificate which shows that the Province of Quebec has accepted you as an immigrant.
The selection process is on the basis of a selection grid, with points awarded on for various selection factors and criteria. The assessment of your application will determine whether you obtain a sufficient number of points to be selected by Quebec.
If the Province of Quebec chooses you and gives you a CSQ, you must apply to Immigration, Refugees and Citizenship Canada for permanent residence.
There are 3 steps to applying for permanent residence once you receive your CSQ from Quebec.
After the Province of Quebec has selected you, get the application package, which has a guide to help you fill out the forms correctly. Answer all of the questions carefully, completely and truthfully. There are serious consequences if you misrepresent yourself or hold back information on your application.
Pay your application fees which will often include processing fees for you and anyone you include on your application, the Right of Permanent Residence Fee (RPRF), and a biometrics fee. Depending on your situation, you may encounter third-party fees for items such as medical examinations, police certificates, educational credential assessments, etc.
Submit your application. Make sure that you do not forget anything. If anything is missing your application won't be complete and it will be returned without processing.
Our team is here to help, so if you have questions about the process or would like assistance along the way, please do not hesitate to contact us.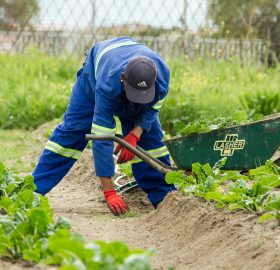 The Rural and Northern Immigration Pilot is a community-driven program, designed to spread the benefits of economic immigration to smaller communities.
There are 4 steps to applying for permanent residence under this pilot program:
Check that you meet both IRCC eligibility requirements and the community-specific requirements.
Find an eligible job with an employer in one of the participating communities.
Once you have a job offer, submit your application for recommendation to the community.
If a community recommends you, apply for permanent residence.
Each community will also have its own additional eligibility requirements, job search process and community recommendation application process.
The aim for this program is to create a path to permanent residence for skilled foreign workers who want to work and live in one of the participating communities.
Who Can Apply
To be eligible for this program, you must meet all IRCC eligibility requirements. This means you must have qualifying work experience or have graduated from a publicly funded post-secondary institution in the recommending community; you meet or exceed the language requirements; you meet or exceed the educational requirements; you can prove you have enough money to support your transition into the community and you intend to live in the community. You must also meet community-specific requirements.
If you meet all of the requirements, and believe this pilot program may be the right fit for you, contact us to get your application process started today.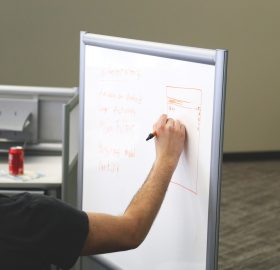 Canada's Start-up Visa Program is designed to attract immigrant entrepreneurs with the skills and potential to build businesses in Canada that are innovative, can create jobs for Canadians and can compete on a global scale.
To be eligible for the Start-up Visa Program, you must have a qualifying business, get a letter of support from a designated organization, meet the language requirements and bring enough money to settle.
Your business idea or venture must get the support of one or more of the designated organizations listed below to apply for the Start-up Visa Program:
Venture capital funds
Angel investor groups
Business incubators
Designated organizations are business groups that are approved to invest in or support possible start-ups through the Start-up Visa Program. These organizations choose which business proposals to review and each organization has its own intake process for proposals and criteria used to assess them. If an organization decides to review your business idea, it'll assess the potential of your proposal and whether or not it'll succeed.
If you reach an agreement with a designated organization, it'll give you a Letter of Support.
The Government of Canada does not give financial support to new start-up visa immigrants, so you will need to bring enough money to settle. When you apply, you'll need to give proof that you have the money to support yourself and your dependants after you arrive in Canada. You can't borrow this money from another person. The amount of money you need depends on how many family members will be coming with you.
The Start-up Visa Program is a pathway to permanent residency. If your business fails, it doesn't affect your permanent resident status. The Canadian Government recognizes that not every business will succeed and this program is designed so that the risk is shared between the public and private sector.
If you believe this program may be right for you, contact one of our RCICs to get your application started.