Top Considerations When Looking for Your First Home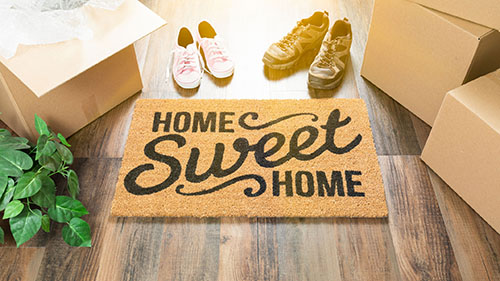 You're in the process of making Canada your new home and now it is time to look for a place of your own. Before you begin shopping for a house, it's important to know how much you can afford. At this stage, you should also consider whether you would like to rent or buy.
Once you know what you can spend, you will want to determine what you are looking for in a home now as well as what you might want in the future. Some considerations include:
Size Requirements, Housing Type and Special Features: How many bedrooms/bathrooms would you like? Would you like to have a yard or a Garage? Do you want air conditioning, storage, or a fireplace? Do you have family members with special needs?
Setting, Lifestyles and Stages: Do you want to live in a city, the suburbs or a rural environment? Do you plan to have children? Do you have teenagers who will be moving away soon? Are you close to retirement?
Work and Schools: Are you willing to take on a long commute every morning? Which schools are in your neighbourhood? How will your children get there?
Culture, Family and friends: How important is it to live close to them? Do you have a place of worship or cultural community centre nearby?
After determining your expectations and financial capabilities, it is time to consider which neighbourhood is right for you and what is available on the market. Your home's location will play a big role in your everyday life, so it's important to consider all of the features that come with a new neighborhood before deciding where to buy. Here is a list of some factors that may influence your decision.
Neighborhood safety, emergency services, hospitals and medical care
Preschools, elementary schools, and high schools
Banking and financial institutions
Grocery stores, parks and shopping
Finally, you may want to find yourself a real estate agent who knows the market and can help you locate your dream home.