What You Should Know About Biometrics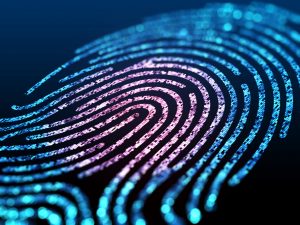 The second phase of Canada's biometrics collection program came into force as of December 31, 2018. With this second phase, nationals from countries in Asia, Asia Pacific and the Americas must give their fingerprints and submit photos (biometrics) when applying for a Canadian visitor visa, study or work permit, or for permanent residence. This rule came into effect for applicants from countries in Europe, the Middle East and Africa on July 31, 2018, and for temporary resident applicants from 29 countries and 1 territory in 2013.
To make this process as convenient as possible for applicants, the Government of Canada has expanded its worldwide network of visa application centres (VAC) and is allowing applicants to go to any VAC in any country they are legally allowed to enter.
Applicants who come to Canada to visit, study or work temporarily need to give their biometrics only once every 10 years. Permanent resident applicants need to give their biometrics each time they apply.
Why Biometrics?
Biometrics immigration screening helps protects the safety and security of Canadians, and the integrity of the immigration system, while simplifying entry for travellers with genuine identities.
Do You Need to Provide Biometrics?
Generally, you need to give biometrics if you apply for:
a visitor visa
a work or study permit (excluding U.S. nationals)
permanent residence
refugee or asylum status
However, there are some exemptions.
Exemptions:
Canadian citizens, citizenship applicants (including passport applicants), or existing permanent residents
visa-exempt nationals coming to Canada to visit only
children under the age of 14
applicants over the age of 79 (there is no upper age exemption for asylum claimants)
heads of state and heads of government
applicants who qualify for or hold a diplomatic or official visa
S. visa holders transiting through Canada
refugee claimants or protected persons who have already provided biometrics and are applying for a study or work permit
temporary resident applicants who have already provided biometrics in support of a permanent resident application that is still in progress
Temporary exemption: Applying in Canada
If you are applying for a visa, study or work permit, or permanent residence in Canada – you are exempt until the in-Canada service is established.
Contact our team of experienced RCICs for assistance with determining if you need to submit biometrics.